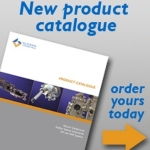 VG SCIENTA LTD - www.vgscienta.com - Maunsell Road, TN38 9NN Hastings, United Kingdom
Joe Ferguson, Email: joe.ferguson@vgscienta.com, Tel. 00 44 (1) 424 856 354
products:
Flanges, Feedthroughs, Pumps, HV Fittings, Drives, RGAs, Gaskets, UHV Fittings, Manipulation, Bakeout, Viewports, Transfer Devices, Valves, Pressure Gauges, Chambers and Fabrication
company profile:
VG Scienta (former Vacuum Generators, former Thermo Vacuum Generators), is a supplier of vacuum components to industry, education, research and development, and the scientific community. With over 30 years of experience in both HV and UHV technology, Vacuum Generators remain at the cutting edge of vacuum innovation and development.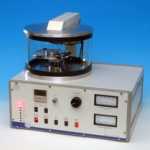 QUORUM TECHNOLOGIES LTD - www.quorumtech.com - 15A Euro Business Park, BN90DQ Newhaven, United Kingdom
Mike WOMBWELL, E-mail: mike.wombwell@quorumtech.com, Tel. +44(0)1273 510535, Fax +44(0)1273 510536
products:
Sputter coaters, carbon coaters, thermal evaporators, RF plasma etchers, critical point dryers, small freeze dryers, cryogenic stages for SEM
company profile:
Quorum Technologies are the manufacturers of the Polaron range of EM preparation instruments.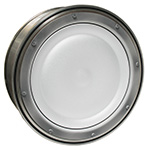 GENCOA Ltd. - www.gencoa.com - Physics Road, Liverpool L24 9HP, United Kingdom
E-Mail: sales@gencoa.com, Tel +44 151 486-4466, Fax +44 151 486-4488
products:
Magnetrons: Circular Magnetron Cathodes, Rectangular Magnetron Cathodes, Variable Magnetron Cathodes, UHV Circular Magnetron Cathode, Full Face Erosion Magnetron Cathodes, Double Rectangular Magnetron Cathodes

Caburn-MDC Europe Limited - www.caburn.co.uk - Factory Q, Menzies Road, Ponswood Industrial Estate, St. Leonards-on-Sea, East Sussex TN38 9BB, United Kingdom
Peter Davenport, E-Mail: sales@caburn.co.uk, Tel. +44 870 428 7646, Fax +44 870 428 7647
products:
bellows, chambers, feedthroughs, filters, flanges, oils, lubricants and sealants, manipulators, valves, viewports and high vacuum engineering
company profile:
Caburn-MDC Europe, together with MDC and ISI, aims to provide the most complete range of high- and ultra-high vacuum components to the European scientific community. From basic flanges to innovative valves, feedthroughs and deposition equipment, our comprehensive online catalogue can provide you with details on a wide range of standard products, all fully specified and priced online. Many of our products are available for rapid delivery.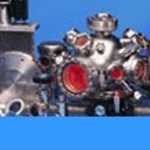 NOR-CAL UK LTD - www.norcaluk.com - Units 5&6 Home Farm Business Centre, SN16 9PL Minety, United Kingdom
John JUDSON, Email: sales@norcaluk.com, Tel. 01666 861221, Fax 01666 861223
products:
vacuum fittings, vacuum flanges, KF, ISO, CF,
vacuum valves, poppet, gate, valves and throttle valves,
foreline traps, heater jackets
company profile:
stocking an extensive, competitive range of components for high and ultra high vacuum applications. We also offer a custom and non std component service.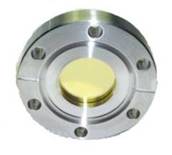 LewVac LLP - www.lewvac.co.uk - 139 High Street, Lewes, East Sussex BN7 1XS, United Kingdom
E-Mail: sales@lewvac.co.uk, Tel.+44 (0)1273 487448, Fax +44 (0)1273 476246
products:
Electrical Feedthroughs, Optical Feedthroughs, Flanges and Fittings, Viewports and Glass Components
Valves, Pressure Measurement, Thin Film Instrumentation, Motion, Accessories, Custom Fabrication.
company profile:
LewVac is a UK-based supplier of HV and UHV components to the vacuum technology market, with a product range of many thousands of quality components.
Our range of vacuum components is carefully selected from a broad base of manufacturers, enabling us to be competitively priced and to offer short lead times on standard products.

Varian Limited - www.varianinc.com - 10 Mead Road, Oxford Industrial Park, Yarnton, Oxford, OX5 1QU, United Kingdom
E-Mail: uk.vacuum.sales@varianinc.com, Tel. 01865 291500, Fax 01865 841945
products:
turbo pumps, scroll pumps, rotary vane vacuum pumps, diffusion pumps, ion pumps, leak detectors, vacuum instruments, vacuum components, vacuum systems, vacuum valves.
company profile:
Varian, Inc. is a leading worldwide supplier of scientific instruments and vacuum technologies for life science and industrial applications. The company provides complete solutions, including instruments, vacuum components, laboratory consumable supplies, software, training and support through its global distribution and support systems. Varian, Inc. employs approximately 3,700 people and operates manufacturing facilities in 13 locations in North America, Europe and Australia.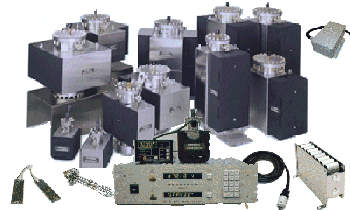 Scanwel Ltd. - www.scanwel.co.uk - Llandderfel, LL23 7HW Bala, United Kingdom
Ian Owen, E-Mail: info@scanwel.co.uk, Tel. +44 (0)1678 5301281, Fax +44(0)1678 521755
products:
- We carry an extensive stock of our own manufactured vacuum hardware, ranging from basic fittings, flanges and valves through to electrical and motion feedthroughs.
- We specialise in producing custom fabrications and chambers for clean and uhv applications.
- Our custom designed systems are exactly that; conceived and designed with your full involvement. The end result is a product that meets your requirements.
company profile:
Scanwel was established in 1974, to provide a rapid response service to the rapidly expanding market in high vacuum fittings and fabrications.
Scanwel is the exclusive distributor in the UK and Ireland for the following leading companies:
Gamma Vacuum, Hemi Heating, Huntington, Kimball Physics, Physical Electronics, PSIA, RHK Technology, SPECS, VTS-Createc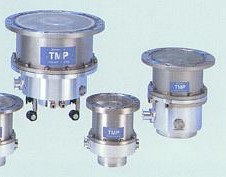 Shimadzu - Kratos - www.kratos.co.uk - Wharfside, Trafford Wharf Road, M17 1GP Manchester, United Kingdom
Dr. David C. Dingley, business manager, E-Mail: vacuum@kratos.co.uk, Tel. +44 161 888 4400 x225, Fax +44 161 888 4402
products:
Magnetically levitated turbo molecular pumps from 200 L/s to 4200 L/s. for use on semiconductor, glass coating and scientific instrument use: Etch, implant, CVD, HDPCVD, LPCVD, display coating, glass coating & imaging applications



Highland Scientific - www.highland-scientific.com - 16 Bedford Business Centre, Mile Road, MK42 9TW Bedford, United Kingdom
David Ward, sales, E-Mail: sales@highland-scientific.com, Tel. + 44 (0)870 950 0071, Fax.+ 44 (0)870 950 0072
products:
Highland Scientific stocks thousands of new and pre-owned spares and parts sourced globally from leading companies such as: Applied Materials (AMAT), ASM, Balzers, Beta Square, Eaton, Edwards, ESEC, Firfax, Leybold, Inficon, Perkin-Elmer, SVG, Swiss Step, Temescal, Tokyo Electron and many others.
company profile:
Highland Scientific offers components and spares to Vacuum Deposition System Users in the Semiconductor, Optical and Ophthalmic Industries.


Island Scientific Ltd. - www.island-scientific.co.uk - Station Road, PO38 1DX Ventnor, United Kingdom
Steven Davies, E-Mail: sales@island-scientific.co.uk, Tel. + 44 1983 855 822, Fax + 44 1983 852 146
products:
Refurbished and Rebuilt, Vacuum Pump Servicing:
As well as supplying a full range of refurbished and rebuilt vacuum pumps we also carry out full decontamination, servicing and repair all types of vacuum pumps, that includes Dry Pumps , Mechanical Boosters (Roots blower), Rotary Vane vacuum pumps, Rotary Piston vacuum pumps, Direct Drive Rotary pumps, Diffusion and Turbo pumps.
company profile:
Island Scientific Limited occupies Workshop and Warehouse of 10,000 sq ft on our freehold site of 1/2 acre on the Industrial Estate at Ventnor.
Holding the largest stock of used vacuum equipment in the UK, we supply world wide Reconditioned Rotary Pumps, Diffusion Pumps, Coaters, Degassing and Casting Systems components, spares and service.
All to ISO 9001. Island Scientific will arrange collection of your vacuum pumps from your works and re-delivery when completed. Decontamination takes place in our top of the range washing/drying machine to safely remove toxic chemicals (from the semiconductor industry etc).


Alcatel Vacuum Technology UK Ltd. - www.adixen.com - 8 Bain Square, Kirkton Campus, Livingstone - West Lothian EH54 7 DQ, United Kingdom
Elizabeth KAYA, Administration Manager, Tel. +44 01 506 41 8000, Fax +44 01 506 41 8002
products:
- Vacuum pumps: rotary vane pumps, RVP roughing pumps – secondary pumps , turbomolecular pumps and molecular technology, maglev turbomolecular pumps, high vacuum pumps - dry primary pumps - process integrated dry pumps, compact dry roughing pumps - roots pumps and roots packages, plug and play tool pumping systems - vacuum gauges - fittings and flanges.
- Helium leak detectors: portable and console leak detectors, dry leak detector systems.
- Micro machining systems: ICP plasma etching systems for MEMS.
applications:
- Semiconductors - Intrumentation (gas analysis, optical spectometer, electron microscopes, surface analysis) - Research and Development for fundamental research, industrial and university laboratories - Glass coating for thermal isolation and infrated barrier - Automotive industry - Freeze drying, centrifuges, plasma sterilizer - Refrigeration, air-conditioning and cryogenics - Light bulb and television tube manufacturing - CD/DVD production - Medical and pharmaceutical industries - Industrial helium leak detection - Deep plasma ICP Etching tools for MEMS production : automotive, biomedical, Telecom, information technology.
company profile:
All the vacuum technology strength, skill and expertise built up by Alcatel over 40 years is now concentrated in Adixen. Alcatel Vacuum Technology will continue to deliver high quality, cost-effective, high-performance vacuum pumps, helium leak detectors and micro machining systems under the new brand name, Adixen.


CVT LTD - www.cvt.ltd.uk - 4 Carters Lane, Kiln Farm, MK11 3ER Milton Keynes, United Kingdom
Richard DAVIES, Email: richard.davies@cvt.ltd.uk, Tel. +441908563267 , Fax +441908563267
products:
UHV Chambers
company profile:
Established in 1977. Manufacturer of high quality UHV and HV chambers in stainless steel and Mu-metal


Metallising Technical Services - www.metalliser.co.uk - 8 The Roundel, Old Roar Road, St Leonards on Sea, East Sussex, TN37 7HE, United Kingdom
John Ellis, Email: metalliserservice@btinternet.com, Tel. +44 1424 752765, Fax +44 1424 752765, Mobile +44 07770 787250
products:
Repair, servicing, up-rating and commissioning of metallising and coating equipment,
Uplift and installation of used machines, Leak detection and vacuum gauge calibration,
Advice on selection of new or used machinery, Training of operators on new or used equipment and establishment of good working practises, gained from many years of hands-on experience as line managers
company profile:
Consultants For Vacuum Metallising Equipment
Coating processes, Technology for stamping foils and paper products.


HIDEN ANALYTICAL - www.hidenanalytical.com - 420 Europa Boulevard, WA5 7UN Warrington, United Kingdom
Peter HATTON, Email: phatton@hiden.co.uk, Tel. +44 1925 445225, Fax +44 1925 416518
products:
Hiden Analytical manufactures Quadrupole Mass Spectrometers for Vacuum, Gas, Plasma and Surface Analysis.
plasma characterisation, vacuum processing, thin films/surfaces, residual gas analysis
company profile:
Hiden Analytical was founded in 1981 and is presently situated in a 23,000 sq. ft. manufacturing plant in Warrington, England with a staff of 65 persons.


Vacuum Matters Ltd. - www.vacuummatters.com - The Stables, Prospect Gardens, Elm Road, Evesham, Worcestershire WR11 - 3PX, United Kingdom
Bill Read, E-Mail: info@vacuummatters.com, Tel. +44.1386.423.419
products:
Evaporation Systems, Sputtering and Plasma Deposition Systems
company profile:
We are an International Sales Management and Consultant Company, that manages the International Sales of various manufacturers in the Vacuum Thin Film Deposition (PVD) industry
Vacuum Matters Ltd is also a Representative Company in the UK for international manufacturing companies wishing to sell their products in the UK.





Keywords www.vacuum-guide.com